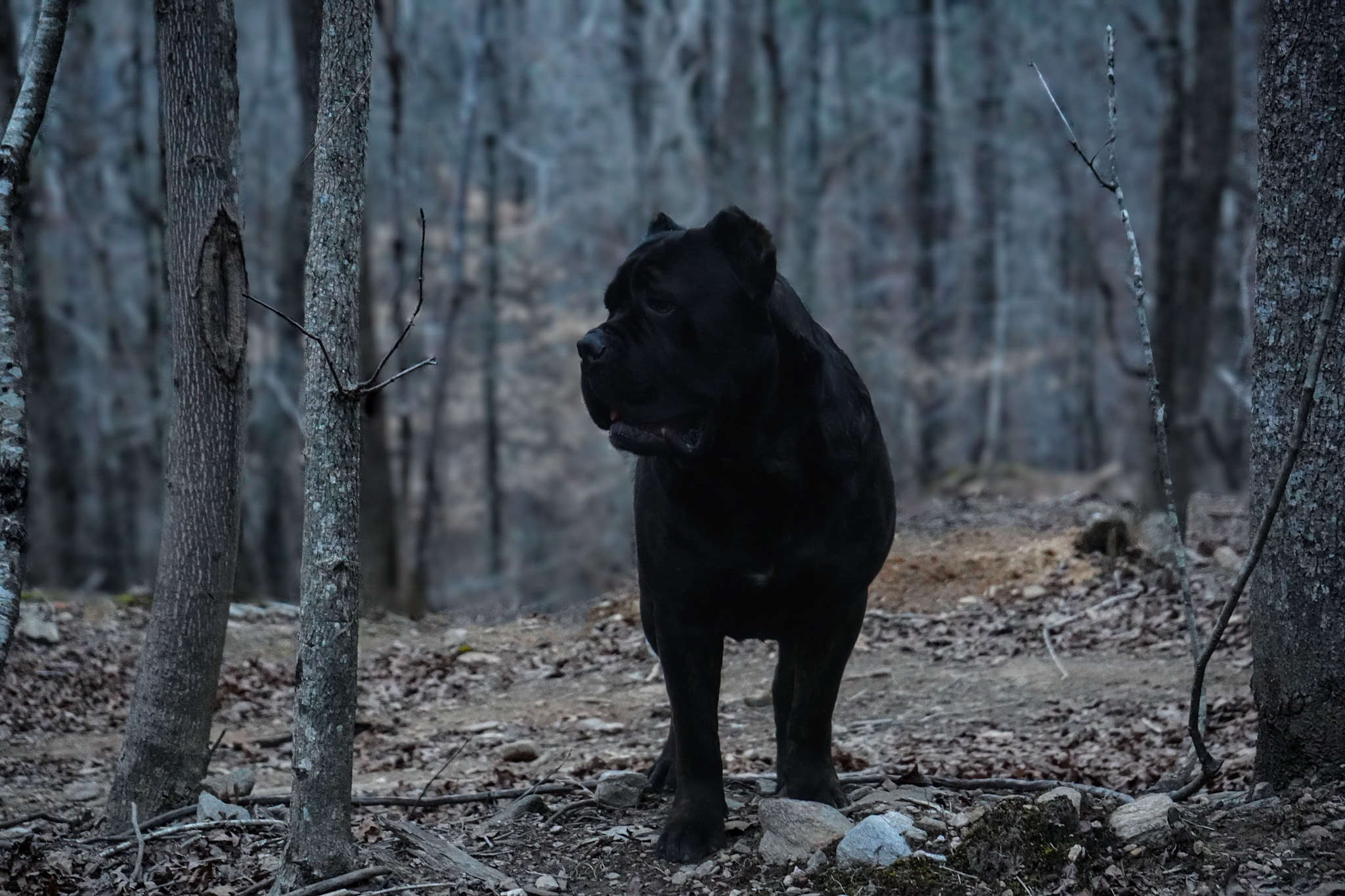 Appearance: Apollo is a remarkable male Cane Corso, showcasing a perfect balance of strength and grace. Standing tall and proud, he possesses a commanding presence. Weighing in at a solid 145 pounds, Distinguished by an impressive build and well-defined musculature, Apollo radiates an undeniable air of strength and athleticism. His commanding presence is accentuated by a solid bone structure, broad shoulders, and a deep chest supported by compact yet sturdy paws. A sleek and glossy coat adds a touch of elegance to his solid American lineage, reflecting his exceptional state of health and dedicated care.
Personality: Apollo is a true embodiment of a protector, possessing a strong sense of loyalty and an unwavering dedication to his family. He takes his role seriously and will go to great lengths to ensure the safety and well-being of his loved ones. His protective instincts are finely tuned, making him a steadfast guardian in any situation.
In essence, Apollo is a magnificent embodiment of the Cane Corso breed. Beyond his captivating physical presence, he emanates a powerful aura of trust and dependability. His unwavering devotion and true protective nature inspire confidence, making him an exceptional representative of his breed.
OFA HIPS: FAIR
OFA ELBOWS: FAIR
CARDIAC: PENDING
Alcor's Aragon

Alcor's Xander

Alcor's Hades Of The Underworld

Cherubs Julian

Scandifio's Baby Girl

Alcor's Tasha

Alcor's Too

Alcor's Cinderella

CH

Alcor's Mae West

GCHB CH

Castleguard's Diego

Castleguard's Teal'c

Castleguard's Jevelin

Alcor's Lucianna

Cherubs Julian

Alcor's Ursella

Mad River's Cece

Famous Sangue Magnifica

Osama Sangue Magnifica

Gvido Sangue Magnifico

Hanna Sangue Magnifica

Lucrezia Del Rosso Malpelo

Dei Dauni Conan

Antea II

Mad River's Alice

Nitro Della Valle Dei Lord

Sultan Della Valle Dei Lord

Mara

Cat Di Mad River

Ace Green

Diamond Fuller
Daughters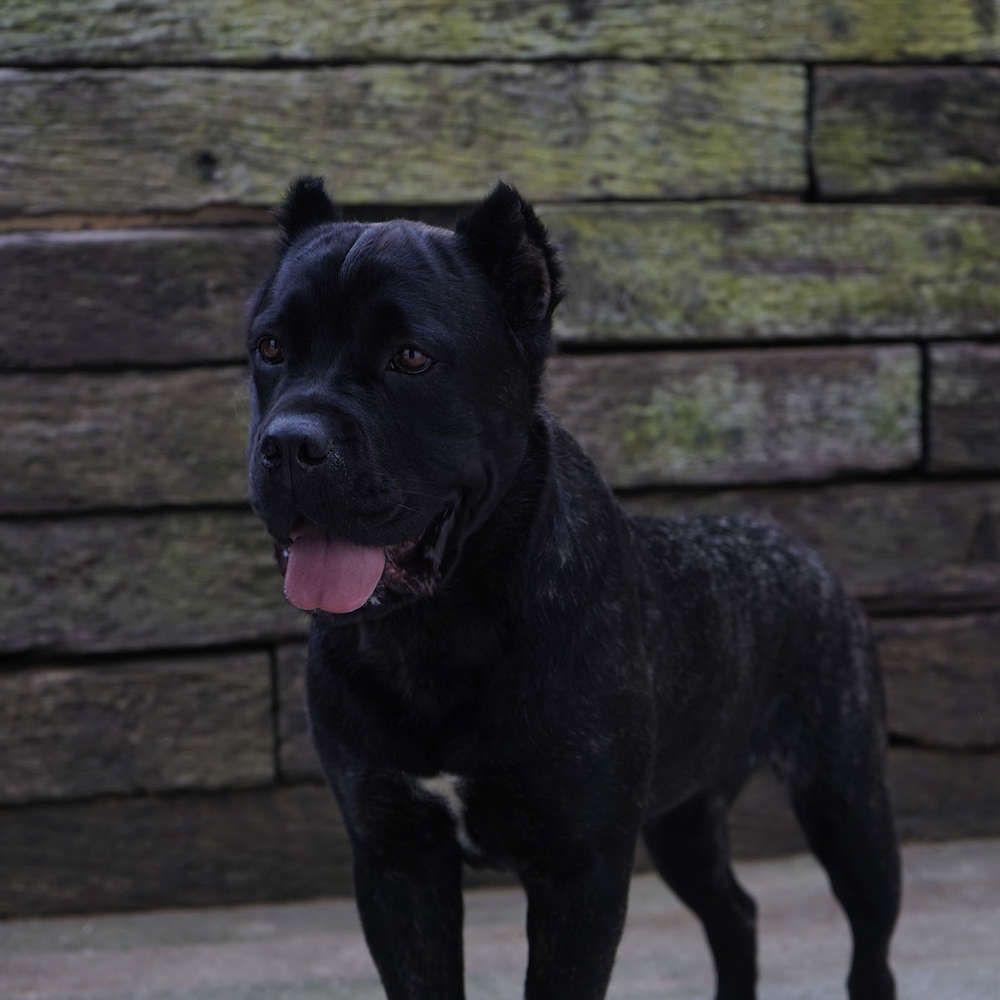 CGC
Appearance: Khaleesi's stunning physical presence perfectly complements her radiant personality. With an athletic build that showcases her strength and agility, Khaleesi stands tall and confident. Her striking features, including expressive eyes filled with warmth and intelligence, draw people in and create an immediate connection. Her graceful movements exude elegance and grace, captivating the attention of those around her.
Sons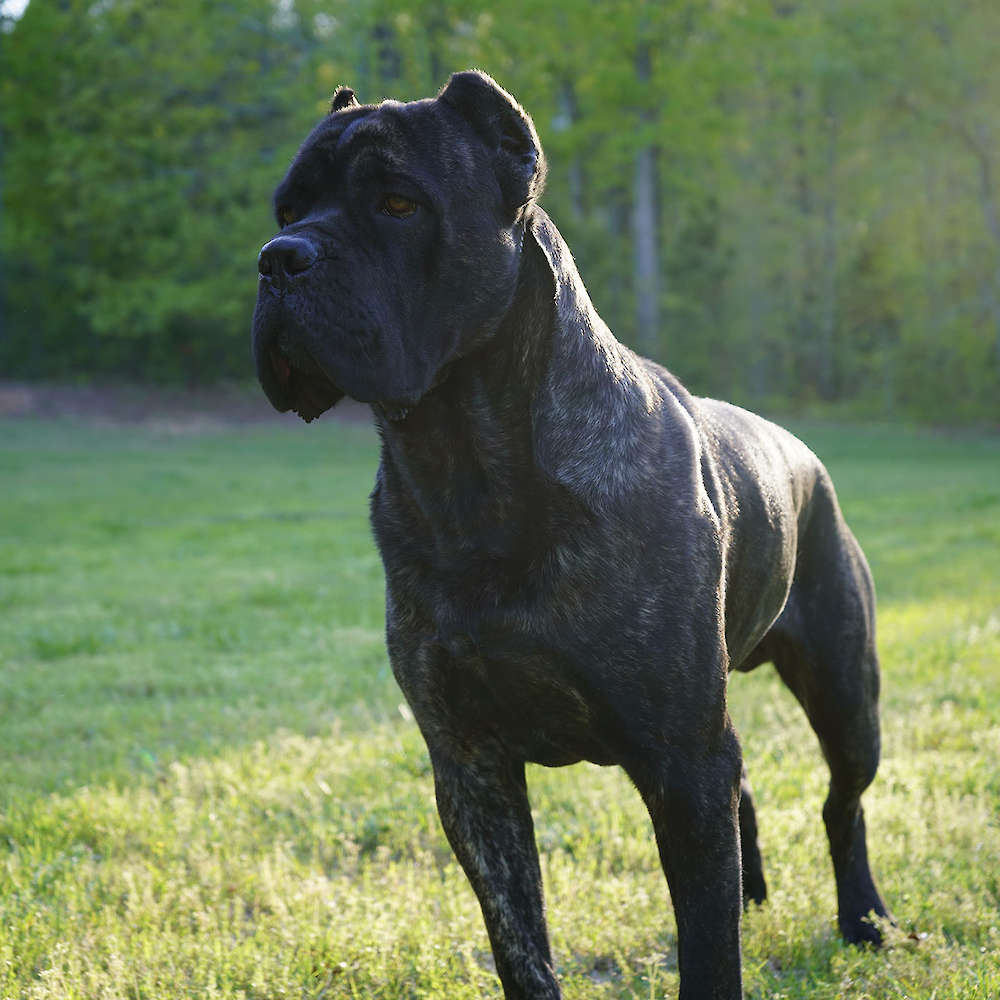 GCHB CH
CGC
Appearance: Batista is an impressive specimen, showcasing the best traits of his parents, Apollo & Midnight. He has a robust and muscular build, characteristic of the Cane Corso breed. His powerful physique and well-defined muscles exude strength and athleticism. The embodiment of strength lies within him, evident in his deep chest and broad shoulders, supported by his solid bone structure and grounded on a firm base provided by his compact feet, with a sleek and glossy coat, Batista's physique is a testament to his excellent health and care. His eyes are captivating, reflecting his intelligence and depth of character.